Anime TV series: 291 works.
TV special: 25 works.
Anime movie: 202 works.
Animemorial
is the encyclopedia about
animes
(
Japanese cartoons
) and
japanese animation
. The access is totally free and the database is in construction. Currently, the information are focused on the 60's and 70's.
Today's Anime Pick up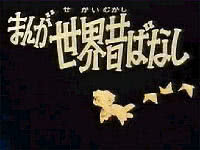 © Dax International·(In cooperation with·Dôwa-sha·Ma/TBS
Manga Sekai Mukashibanashi
is a anime TV series. It ran in Japan from October 7th, 1976 to March 28th, 1979 on Japanese channel TBS. The animation was produced by Dax International(In cooperation with, Dôwa-sha and Ma in color.
Anime records
Best audience ratings
Longest anime
On this day...
Anime that began or changed airing time this day
23/09/1978 (Sat)
Anime that ended or changed airing time this day
23/09/1969 (Tue)
23/09/1976 (Thu)
23/09/1979 (Sun)
Anime episodes aired this day
23/09/1965 (Thu)
23/09/1966 (Fri)
23/09/1967 (Sat)
23/09/1968 (Mon)
Audience Rating Graph
Anime TV series
Broadcast period: 07/01/1979~30/12/1979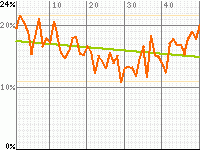 Other portals
Other ressources