Anime TV series: 291 works.
TV special: 25 works.
Anime movie: 202 works.
Animemorial
is the encyclopedia about
animes
(
Japanese cartoons
) and
japanese animation
. The access is totally free and the database is in construction. Currently, the information are focused on the 60's and 70's.
Today's Anime Pick up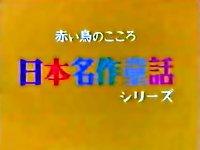 © Miekichi Suzuki·K & S/TV Asahi
Nihon Meisaku Dôwa Series Akai Tori no Kokoro
is a anime TV series based upon a manga/original idea by Miekichi Suzuki. It ran in Japan from February 5th, 1979 to July 30th, 1980 on Japanese channel TV Asahi. The animation was produced by K & S in color.
Anime records
Best audience ratings
Longest anime
On this day...
Anime that began or changed airing time this day
25/07/1974 (Thu)
Anime that ended or changed airing time this day
none
Anime episodes aired this day
25/07/1964 (Sat)
25/07/1965 (Sun)
25/07/1966 (Mon)
25/07/1967 (Tue)
25/07/1968 (Thu)
25/07/1969 (Fri)
25/07/1970 (Sat)
25/07/1971 (Sun)
Audience Rating Graph
Anime TV series
Broadcast period: 02/11/1970~27/09/1971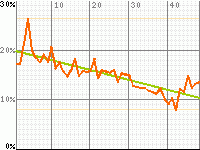 Other portals
Other ressources