Anime TV series: 20 works.
Anime movie: 27 works.
Animemorial
is the encyclopedia about
animes
(
Japanese cartoons
) and
japanese animation
. The access is totally free and the database is in construction. Currently, the information are focused on the 60's and 70's.
Today's Anime Pick up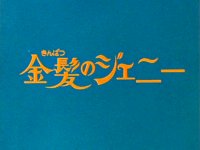 © Dax International inc. 1979
Kinpatsu no Jeanie
is a anime TV series based upon a manga/original idea by Fumio Ishimori. It ran in Japan from July 19th, 1979 to October 18th, 1979 on Japanese channel Tokyo 12 Channel (now TV Tokyo) and is composed of 13 episodes. The animation was produced by Dax International in color.
Anime records
Best audience ratings
Longest anime
On this day...
Anime that began or changed airing time this day
none
Anime that ended or changed airing time this day
none
Anime episodes aired this day
16/10/1967 (Mon)
16/10/1972 (Mon)
16/10/1978 (Mon)
Audience Rating Graph
Anime TV series
Broadcast period: 01/10/1976~02/02/1979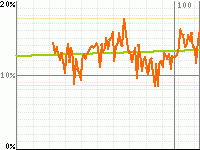 Last updates
Anime
(Anime movie) [14/04/13]
(Anime movie) [14/04/13]
(Anime TV series) [08/03/11]
(Anime TV series) [08/03/11]
(Anime TV series) [08/03/11]
Other portals
Other ressources