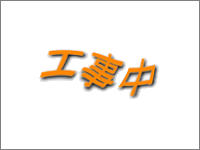 © Kazuhiko Okabe·Sachihiko Kitagawa·Taku Sugiyama·TV Dôga/TBS
Anime TV series
06/10/1966~29/12/1966 (Thu) Broadcast time: 19:00~19:30
13 episodes (1話完結) / Color
TV channel:
TBS
View the complete list of the 13 episodes
ep. #1 "Kaijû Gondolus"
ep. #2 "Bathyscaphe Kiki Ippatsu"
ep. #3 "Samayoeru Yûreisen"
ep. #4 "Umi no Ninja"
ep. #5 "Midori no Kyôfu"
ep. #6 "Kaitei Grand Prix Race"
ep. #7 "Kuroi Sensuikan"
ep. #8 "5-hon no Mashu"
ep. #9 "Umi no Mahô"
ep. #10 "Noroi no Yakku"
ep. #11 "Nokogirisame no Gyakushû"
ep. #12 "Shinkai no Gang-dan"
ep. #13 "Kyôfu no Kaitei Yûenchi"
(Anime TV series, 1965)
(Anime TV series, 1969)
Previous show:




none

Competitor show:

Next show:




none